The Gift of an Insight…
Oct 11, 2021
I was speaking with the wonderful coach Ashley Orlando and she gave me the powerful gift of an insight…
For context, Ashley and I are both members of an awe-inspiring community of progressive open-minded thinkers curated by the ninja coach Rich Litvin.
And Ashley and I were connecting to share ideas, collaborate, and build community.
You see, Ashley loves helping other growth-focused creatives lead more empowered, fulfilling lives…
And one of the ways she does that is by sharing joy and building connection through music.
So, there I was, standing at my desk gazing through the window at mother nature as I often do…
While Ashley was driving to work, a special place where she loves to create music jamming out on her ukulele…
So dope, I love it! (And you can check her out on YouTube.)
As we were sharing personal stories, Ashley asked me a question.
A question that in the moment stopped me in my tracks.
She asked me:
"Jason, what's your form of self-expression?" …
… I thought to myself for a second…
"Holy shit! I don't have one!" 😳
In that exact moment it dawned on me:
The kid who used to love building tree forts…
The kid who used to love Legos and marble run…
The kid who used to love to play with block for hours on end…
… That kid was gone!
This kid:
… Well, maybe not 'gone'…
But definitely not permitted to come out and play!
What a shame…
I've put so much time, effort, and energy into other areas of my life, I forgot how much I love to build, imagine, and create!
I confided in Ashley that a few years back, before we moved to our current house, I used to go totally ape-crazy with Halloween…
It started off small…
With one home made decoration in the front yard…
Then maybe a goblin here, and a witch there…
But after a few years, I was known locally as the neighborhood Halloween guy…
One year, I built a roller-coaster in my front yard.
Another year, I built a full-on insane asylum in my driveway.
The cops even came to the house to check out a corpse in a body bag that looked a little too real for their liking…
It was fun.
I loved building, I loved creating, and I loved imagining what we could create next!
And as Ashley so accurately pointed out…
It wasn't just good for me…
It was good for my family, the community, as well as good old fashion holiday spirit!
So, thanks to the gift of an insight…
The little kid in me that loves to create has a seat at the big kid table again!
Thank you, Ashley
Fortunately, it's October…
And this year, we are creating a mining town Halloween addition!
Stay tuned!
—
Previous Years Halloween Pictures:
It started here: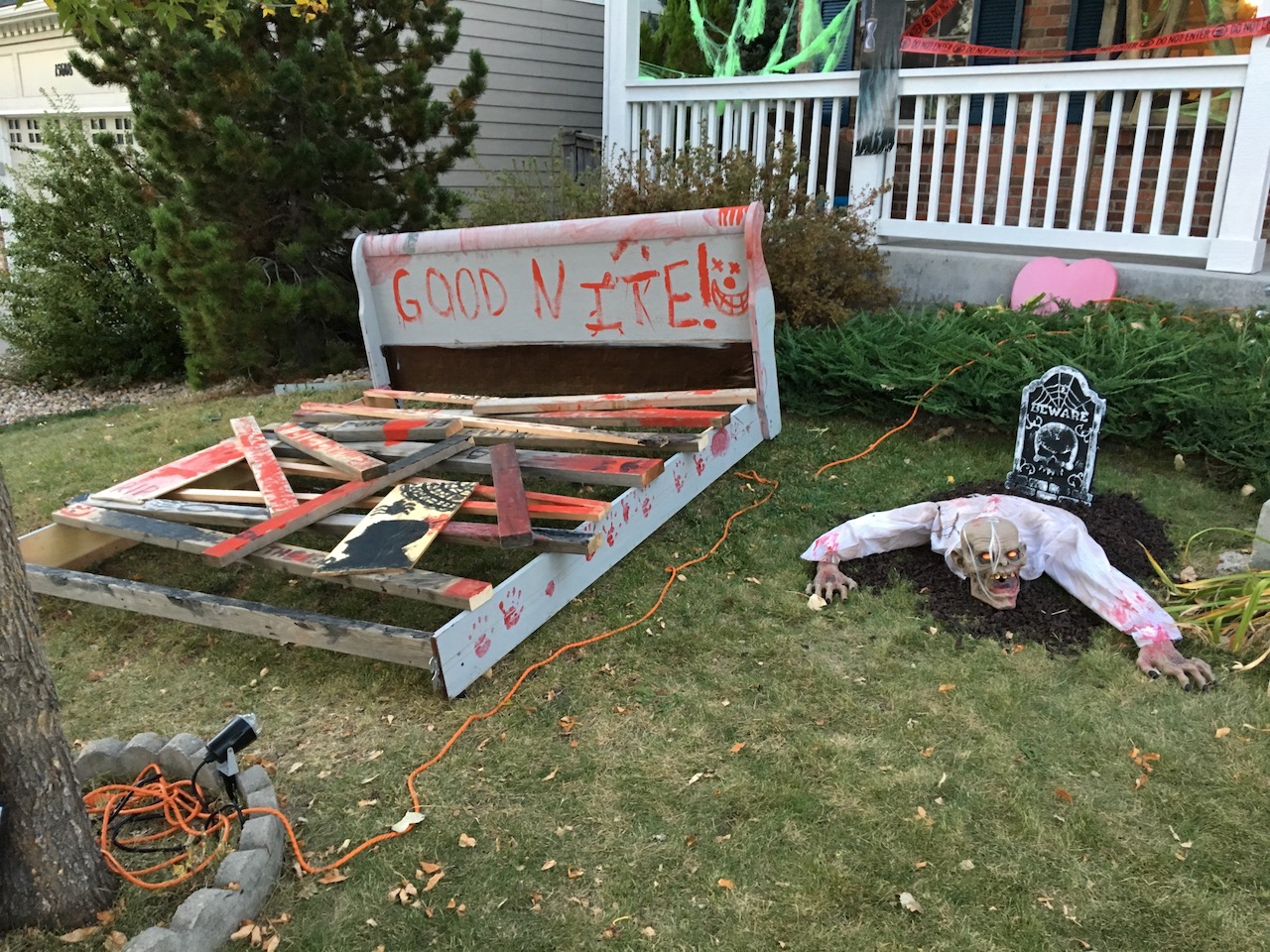 And grew...
We are passionate about doing things better – no more horrifying industry statistics – there is a better way! Grab a time to meet with me 1:1 to discuss the unique challenges of your project.
Schedule a call with me